Meeting Room Profiles:
The Russell Community Room The Russell Community room has a maximum capacity of 100.
The Russell Community Room has tables, chairs, podium, stage, piano and lectern available.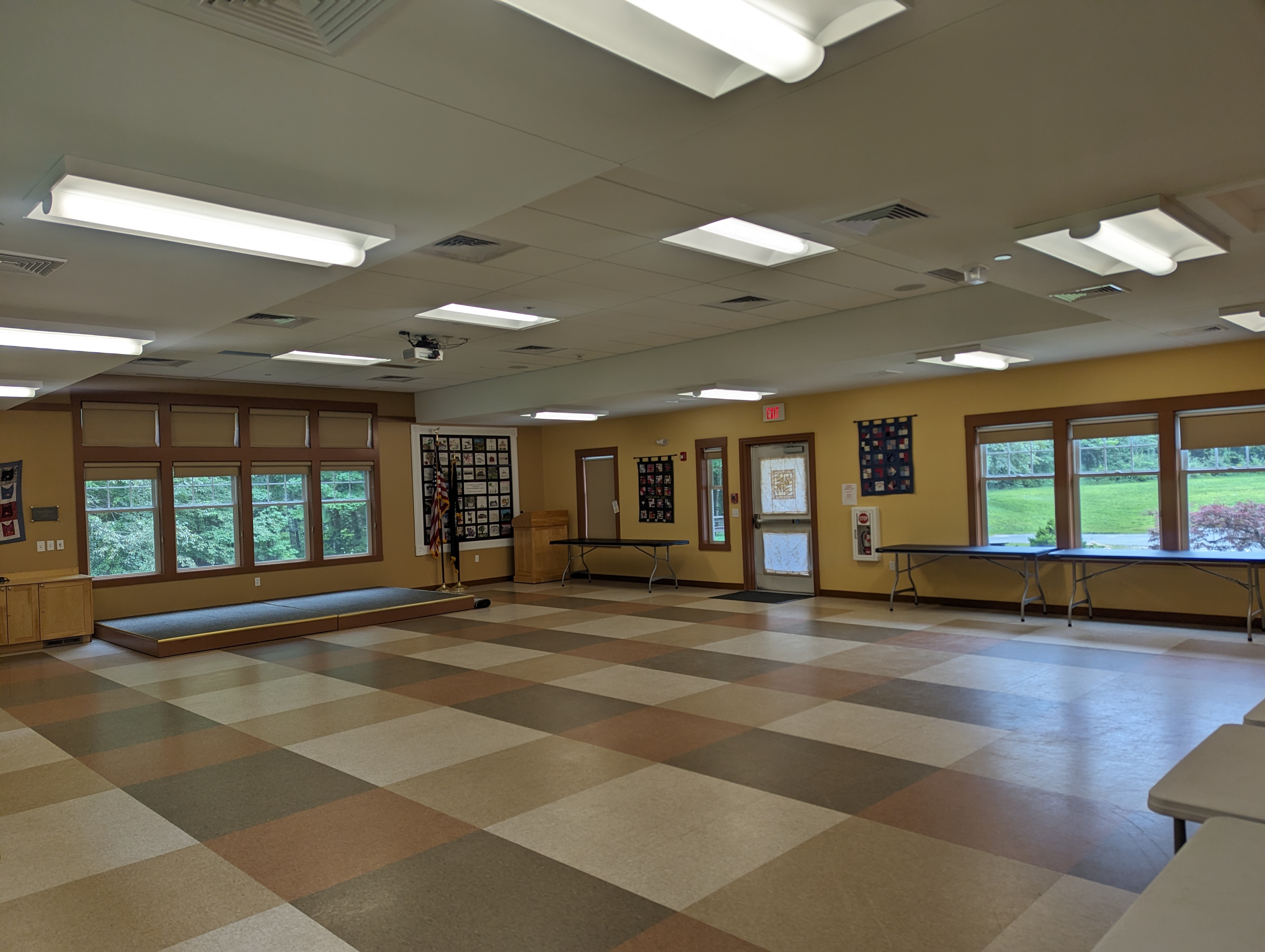 The Conference Room The Conference Room has a maximum capacity of 15.
This room is carpeted and has 2 tables and 10 chairs. Additional chairs can be requested.
The break room is available for the preparation and serving of refreshments, but all supplies (food, drink, condiments, utensils, cups, plates, etc.,) are the responsibility of the booked group. Groups may use the refrigerator, and microwave. AV equipment is available.
To book a room, please fill out this form and contact the library. We will only book reservations 3 months in advance. Library programs, followed by other town departments take precedence.
To view the available equipment we offer click here.
We ask that you please clean up after yourself and if your meeting is after hours, there are special instructions. Please click here to see those expectations.
---